Backyard Movie Screens
for Rent
Movie nights, outdoor movie party rental paired with your backyard, field, or lot is sure to result in an extraordinary experience for all your guests, family and attendees.
Your backyard screen rental will include everything to host the perfect outdoor movie night – outside under the stars, with the stars…YOUR KIDS!
Our teams brings the movie equipment, host, and smiles.
Professional delivery to
Norton, OH
and surrounding areas. Please submit a quote or contact us to be sure we service your area.
You may have noticed us as FunFlicks Outdoor Movies. Game Craze Party Rentals is the affiliated with FunFlicks Outdoor Movies. We have been providing outdoor movie events to Ohio for over 8 years and over 3000 outdoor movie events!
Not familiar with FunFlicks Outdoor Movies?
Well, FunFlicks is a full service indoor outdoor movie event provider for individuals and organizations large and small. Towns, cities, parks & recs, schools and pools, neighborhoods and communities, churches, apartments, backyard birthdays, graduation – no matter what you're celebrating, we'll help you host an unforgettable movie experience in your neck of Ohio woods. We cover all of Ohio Akron, Cleveland, Mansfield, Canton, Youngstown, Columbus, Cincinnati, Dayton, and Toledo and every burg, suburb, township and backroad Ohio has to offer.
The FunFlicks Difference
Wondering what sets us apart? Let's just say we grown Nationwide for a reason – We price it right and do it right! Rent an movie screen from America's #1 Outdoor Movie Equipment Rental Company and enjoy some pretty stellar benefits.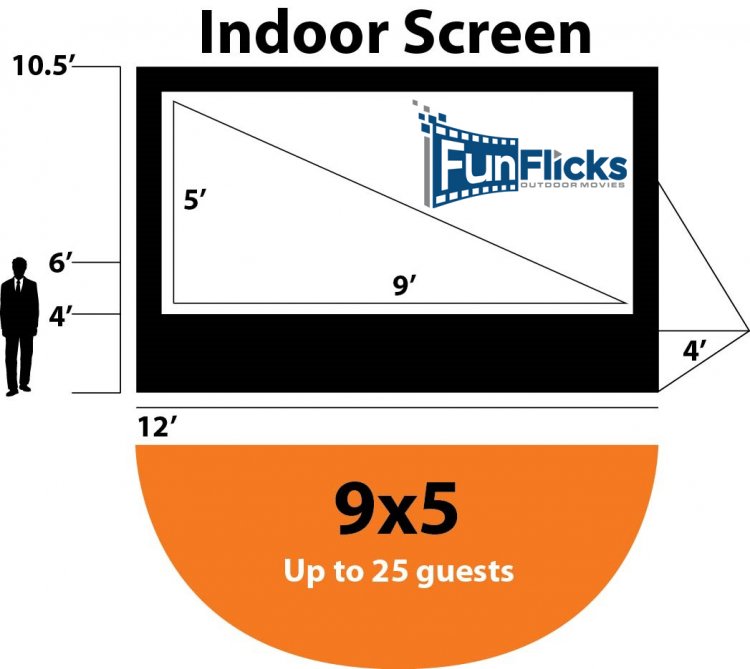 12-ft (9x5 Viewable) Movie Screen
from $279.00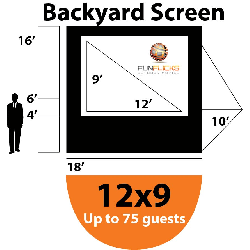 16-ft (12x9 Viewable) Backyard Movie Screen
from $349.00