Mechanical Attractions
for Rent
Bring adventure to your next event with Game Craze Party selection of Mechanical Attractions! Scale and climb on one of our three options of rock walls. Soar high on the Bungee Trampoline, hop aboard as a passenger on our trackless train. Bring one or all of our adventure rides to your next Northeast Ohio event!
Game Craze Party Rentals provides our event rentals and attractions for events Northeast Ohio. Churches, schools, company events, festivals or community events-you name it, we can help you with it!
Professional delivery to
Norton, OH
and surrounding areas. Please submit a quote or contact us to be sure we service your area.
Mechanical Ride Rentals Akron Canton Cleveland Ohio
With our options for mechanical rides rental Akron Canton Cleveland Ohio loves, we know your next party, festival, or field day will be the talk of the community. We offer a range of safe, high-quality, and super fun attractions to entertain all ages. Take a look at our online inventory and book one of our exciting mechanical rides rental Northeast Ohio kids, teens, adults will rave about.
Add excitement and entertainment to any event with our range of mechanical rides rental Akron Canton Cleveland all year around. Whether you're planning your child's school field day or a church festival, our team of friendly and experienced party professionals is here to help guide you through your options and make the event planning process as seamless and stress-free as possible.
Various Engaging Uses for Mechanical Rides Rental in Akron Canton and Cleveland Ohio
With our mechanical rides rental in Northeast Ohio, throw a party or event with any budget. No matter the style, theme, budget, or timeframe of your event, we're confident we can provide countless hours of safe and wholesome entertainment with our wide selection of mechanical rides rental in Northeast Ohio.
We frequently rent out our mechanical rides for a broad range of events including the following:
• Birthday parties
• Carnivals
• Church events and festivals
• Community events
• Corporate events and celebrations
• Fairs
• Grand openings
• Happy hours
• Lock-ins
• Senior days
• Summer camps
• And every celebration in between!
Mechanical Bull Rental Akron Canton Cleveland Ohio
Bring an epic experience to festivities with a mechanical bull rental Northeast Ohio rave about! A bull ride is a safe activity and fun for all ages, book this popular rental now before it's too late. Entertaining for participants and onlookers, mechanical bulls help to generate large groups of people, which make them ideal for grand openings, restaurant special nights, and festivals. Complete with an inflatable landing pad and experienced technicians on-site to help, we regularly rent this ride out to business owners, community organizations, and Northeast Ohio residents.
Train Ride Rental Akron Canton Cleveland Ohio
Book the train ride rental Northeast Ohio kiddos of all ages can enjoy! Our trackless train is great for outdoor events including birthday parties, fairs, carnivals, field days, and other celebrations. It's safe for all ages to ride with adult accompaniment for toddlers and young children. Keep the kids entertained for hours on end and create lasting memories at the same time!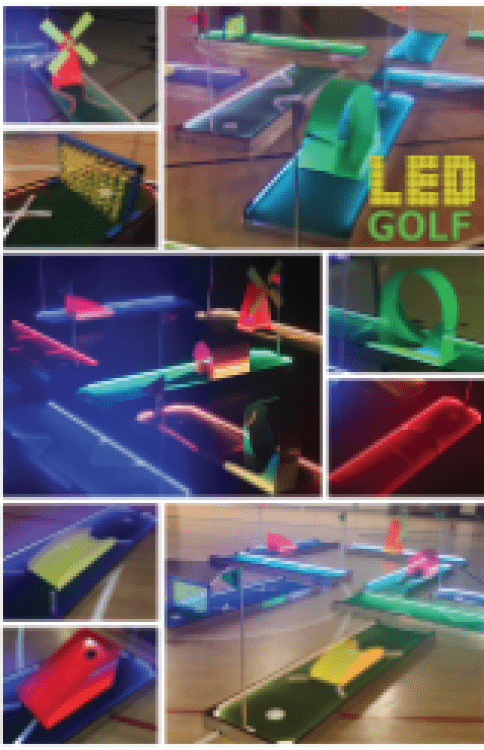 3 Hole LED Putt Putt
from $399.99
6 Hole LED Putt Putt
from $699.99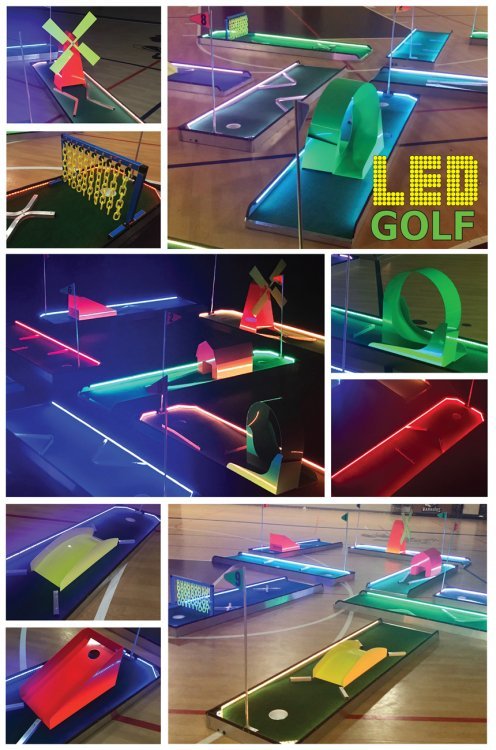 9 Hole LED Putt Putt
from $899.99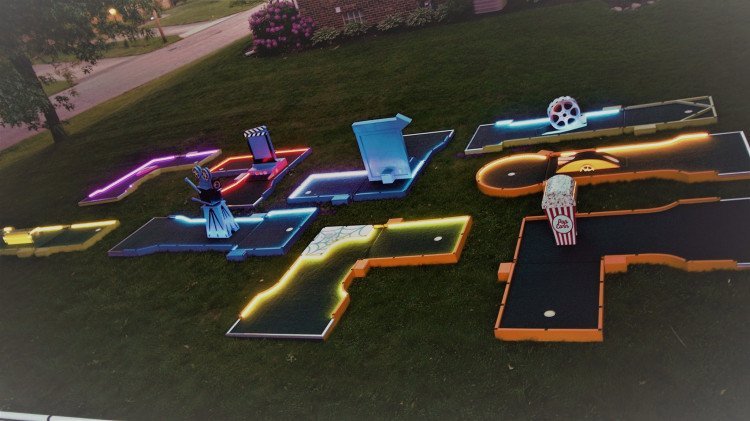 Mobile Movie Mini Golf - 3 Holes
from $499.00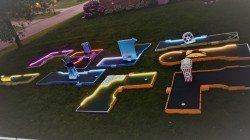 Mobile Movie Mini Golf - 6 Holes
from $799.00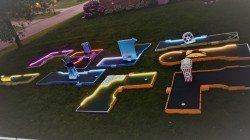 Mobile Movie Mini Golf - 9 Holes
from $999.00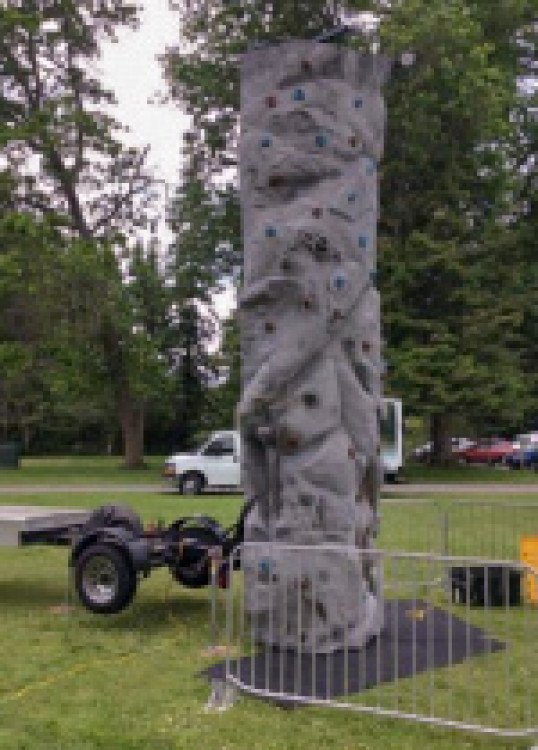 Rock Climbing Wall 18 Foot
from $599.99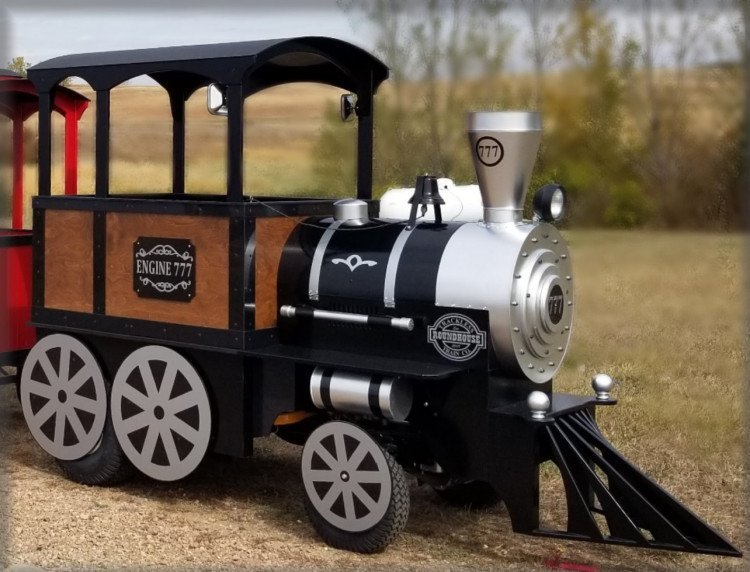 Trackless Train
from $1,150.00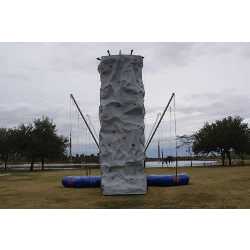 Rock Wall & Bungee Trampoline
from $999.99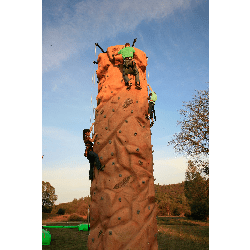 Rock Climbing Wall 25 Foot
from $899.99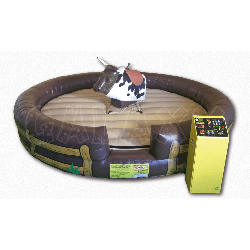 Mechanical Bull
from $799.00
Eurobungy Trampoline
from $599.99
Rock Climbing Wall 24 Foot
from $749.99